Find Your Thing 
Want to know what health and wellness programs are offered in our community? Look no further, LWBW brings you wellness opportunities by partnering with local community programs so you can get a taste of what is out there! We will feature one or two opportunities each month, so check back often!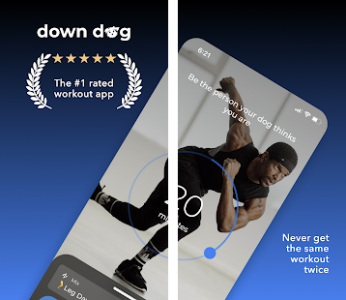 Turn up the heat with High Intensity Interval Training
Raise your heart rate to build strength and burn fat. Increase the difficulty by adding dumbbells or resistance bands to your workout, or keep it simple with over 1000 exercises that use just your body weight.
We've been hard at work to make our HIIT app bigger and better than ever. You can now add equipment, try out new styles of workouts, and hear guidance or encouragement to keep you focused throughout your practice.
And the best part? It's FREE until 2022!
Turn up the intensity by adding equipment
Grab some dumbbells or slip on a resistance band to build strength and make that workout even harder. If you don't have any equipment, that's all right – we've added moves you can do using just a regular chair.

Switch up your style to keep your workout fresh
Choose from four different styles of workout to get something a little different each day. We've added circuit training and tabata so that you can master the moves you've already done, or keep it exciting with our no-repeat workouts.

Get the guidance that works for you
Choose how much (or how little) encouragement you want in your workout – let our voices guide you through the workout and give tips on form, or just zone out and sweat without distractions.

Try it out for FREE for the rest of 2021 – you won't know what HIIT ya!