Record numbers turn out for Thrive Wellness Walks
Thank you for making our annual Thrive Wellness Walk a huge success! More than 2,000 walkers participated this year–a significant increase from last year.
The support and enthusiasm was tremendous. Most facilities improved and some even doubled their numbers.
So… drum roll please…
Sacramento Medical Center once again claims the trophy by beating Roseville Medical Center.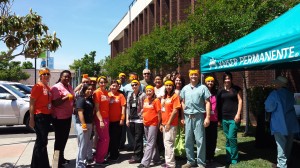 A new winner takes the crown away from Lincoln for our Medical Office Building competition. This year, Gibson Radiation Oncology out-walked everyone with 100 percent participation! Every single person who works at that facility walked. Amazing!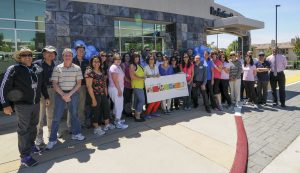 For information on walking paths at your facility visit the Facility Walking Maps page.